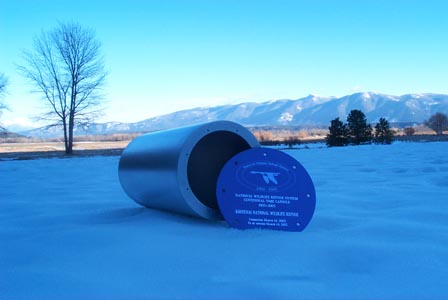 Send a message to your future self via an email time capsule, sponsored by Forbes. Read info on how and why, as well as other fascinating Forbes articles about communications. This email time capsule offer is good through November 30, 2005. Thereafter — or, heck, right now if you want to — you can use FutureMe to accomplish the same thing.
Ideas for what to send yourself:
A list of goals that you'd like to accomplish by the date of the email message.
A verbal snapshot of your current life — the good, the bad and everything in between. You may want to describe your career, your family and friends, any classes you're taking, books you're reading, the last movie you saw, your favorite music, the view out your window or the daily activities of children or animals in your life.
Current events — social, political and cultural (even celebrity gossip!) — and your thoughts and predictions.
Wishes. (Find out if any of them come true!)
A list of useful or fun things you'd like to see invented.
A detailed schedule of what you do today, and at what times.
A letter to your future self that simply says, "No matter what happens, I know you've done your best, and I'll always be proud of you."
Posted November 14, 2005 by Mariva in fun, innovations, resources