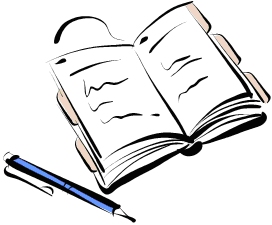 How do you manage all the information in your life? For a busy person — and who isn't these days? — it can be a challenge to find the right information management system. It may help to know that no system is perfect — each has its pros and cons — and you might end up using a combination of several tools to create a customized information management system that works best for you.
Professional organizer Julie Morgenstern advises choosing a single system — paper-based or electronic — for managing all your personal data (calendar, contacts, "to-do" list, notes, expenses, etc.) Time-tested paper-based systems include the venerable Filofax, FranklinCovey, Day-Timer, and my favorite (and best-looking, in my opinion) organizer pages, Day Runner. Desktop software applications include the robust ACT! contact management software, Microsoft OneNote and IBM Lotus Organizer. And, of course, there is a plethora of handheld devices and PDAs to choose from.

Because each medium has its own advantages, I use all of these in conjuction:
While it may seem complicated to use all of these tools, all of my information is well organized, and if my desk isn't already clear, it's very easy to tidy up.
Other resources worth considering:
Posted January 5, 2006 by Mariva in books, business, career, gadgets, innovations, resources