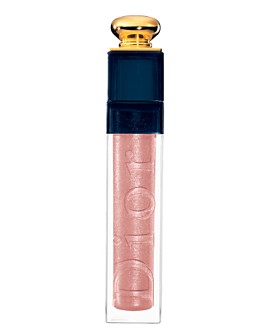 Dior Addict Plastic Gloss and Dior Addict Ultra Gloss are the most beautiful tubes of lip gloss I've ever seen. Plastic Gloss comes in several luscious shades. I would choose Edgy Rosewood for day and Electrifying Red for night.
The Ultra Gloss seems even more decadent for lip gloss: the various shades appear translucent, iridescent or metallic. My favorite: A Delight of Apricot, shown here.

Dior Addict Plastic Gloss and Ultra Gloss are available from Amazon.com as well.

Posted December 12, 2005 by Mariva in beauty, fashion